GCHB CH Perfeccion del Cielo Gran Patron, bred-by PDC Biewer Terriers.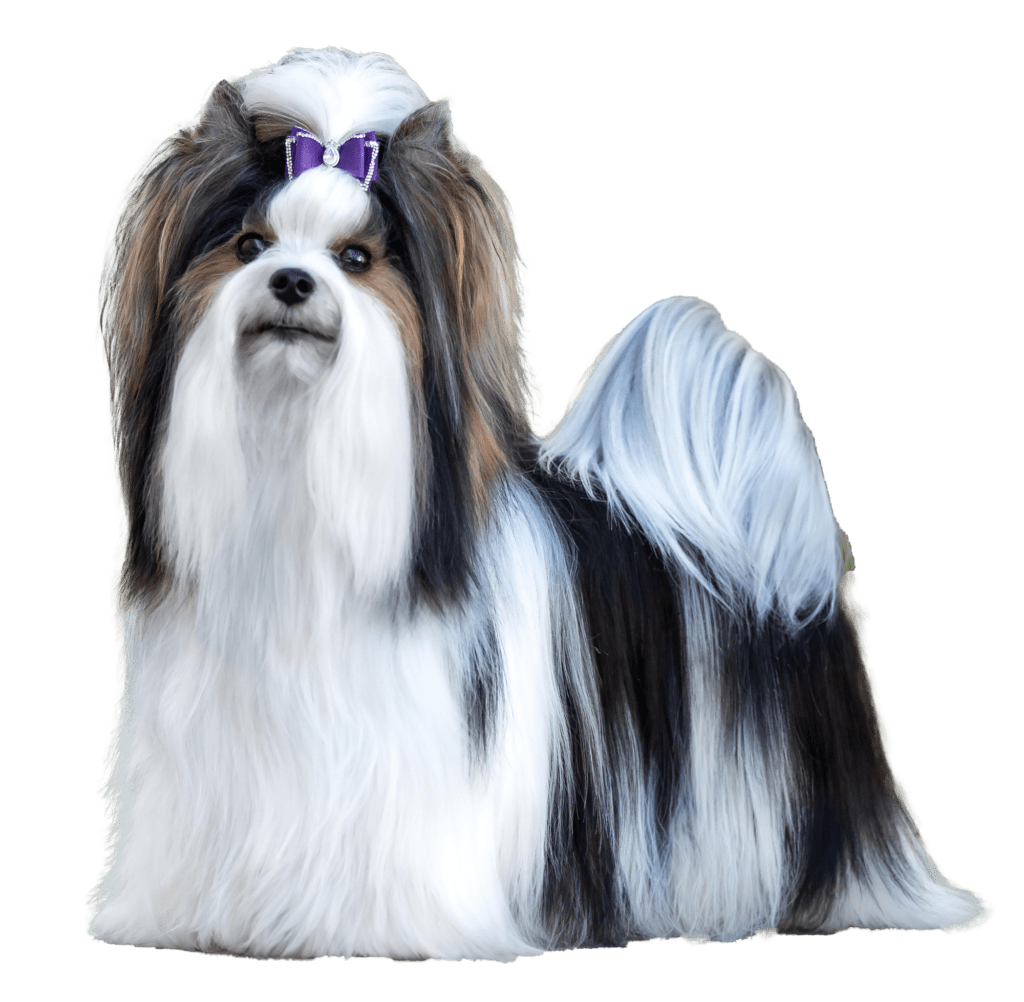 Northern California Biewer Terrier Breeder Bay Area
Perfección Del Cielo has specialized in breeding quality AKC Biewer Terriers
(Originally known as The Biewer Yorkshire Terrier A La Pom Pon) since 2010.
My name is Yolanda Cendejas. My Biewer Terrier family calls me "Yoli" for short. I am a small show dog breeder located in suburbia Brentwood, east of San Francisco in Northern California. My Biewer Terriers are born and raised in my home among children and dogs or have been imported from the finest pedigrees from around the world. My Biewer Terriers are extremely loved and socialized.
I am passionate about the future of the Biewer Terrier and designate all my time 24/7 to my breeding program.
My Biewer Terrier puppies have the sought-out white blaze on the head, silky hair (non-shedding), and bright deep rich colors with contrast. All my Biewer Terriers come with a ONE-YEAR Written HEALTH Guarantee on life-threatening diseases. My Biewer Terrier puppies are sold as pets on a strict Neuter/Spay contract. In some cases, after months of evaluation and consideration, a Biewer Terrier may be sold as a show prospect on a strict show/breeding contract. Over the last 13 years, I have placed many beautiful well socialized and healthy Biewer Terriers in wonderful homes in California and other states within the United States. I also provide ongoing support should you have any questions you can call, email or text me at any time. My Biewer Terrier puppies are ALL MICROCHIPPED, Vet checked including bloodwork, current with their vaccines according to their age, and De-wormed. I also provide every Biewer Terrier with a Health Certificate issued by a licensed veterinarian, a Health Record Booklet of their vaccinations, bloodwork results, de-worming dates, and a Neuter/Spay Certificate if applicable on Biewer Terriers over a year old.
Our Sires
Intricate study of pedigrees have contributed to our success
Our Dams
Our sweet girls have blessed us with amazing puppies.
Striving for Perfection
My Biewer Terriers come from Champion bloodlines and are all registered with AKC. I am actively showing my Biewer Terriers in The American Kennel Club, and my Studs/Males are Grand Champions.  I health test all my breeding Biewer Terriers using the latest and most thorough tests available on the market. This is my passion, I believe in quality, not quantity. I strive for perfection with each new litter. My focus is to breed for the betterment and the future of the Biewer Terrier. I breed for health, temperament, and beauty within the AKC Biewer standard.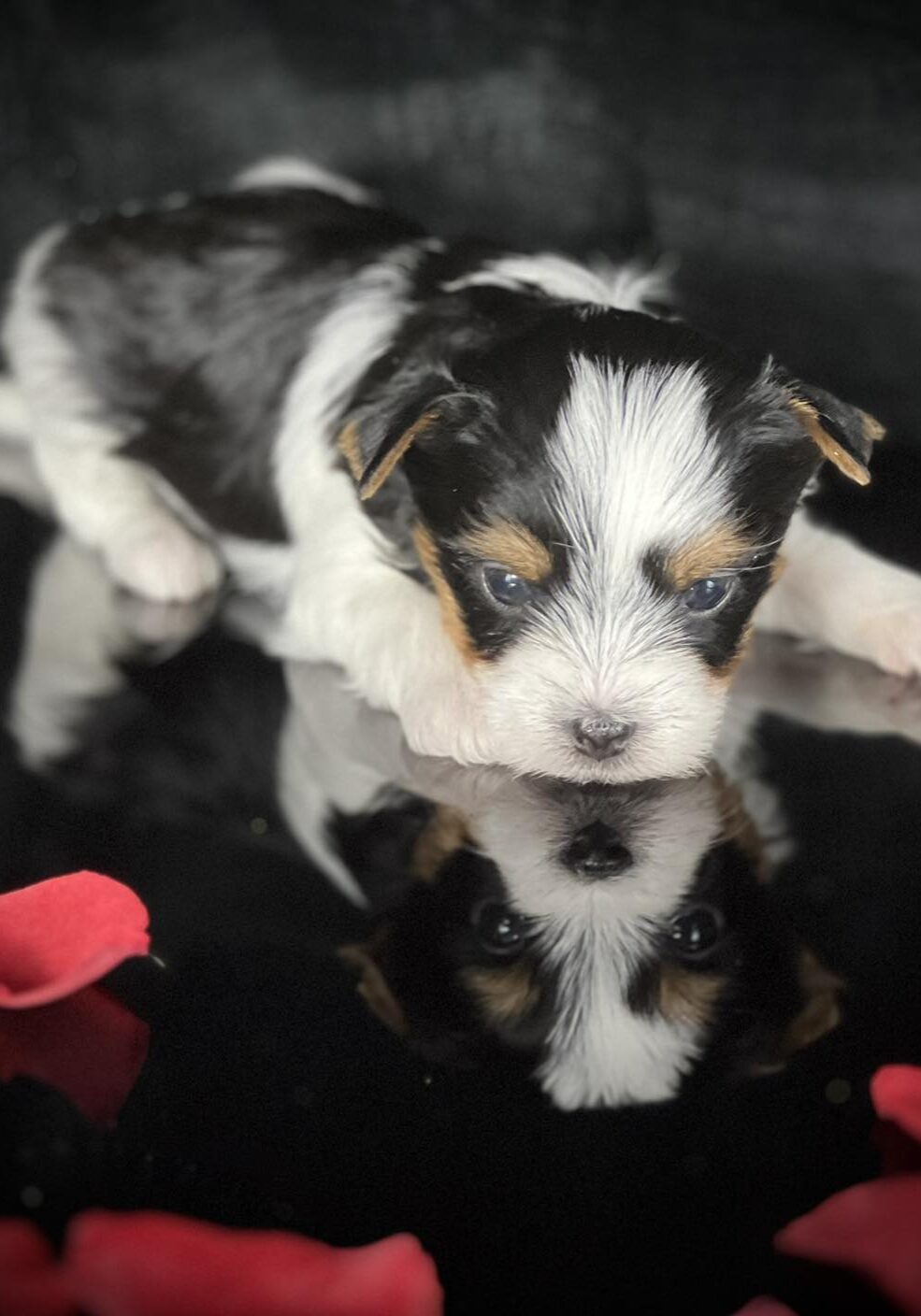 Looking for an
Exceptional Biewer Terrier Puppy?
You've come to the right place. We would love to discuss your next forever furry family member. Contact us to have an interview.